About
Al Rayes Laundry and App
Learn about Our Chairman, Achievements and Company
Ahmed Nasser Al Rayes
Ahmed Al Rayes graduated from the University of Salford, Manchester, with a bachelor's degree in Business Administration in 1980. Soon after, he returned to Qatar and joined the family business which was established by his grandfather 75 years ago. They had their first shop on Hamad Street (Grand Hamad Avenue) and his father was the first businessman in Qatar to import spare parts for cars. When Ahmed joined his father in 1980 they had a shop in Souq Faleh which sold electronic goods like air-conditioners, refrigerators, watches, televisions, washing machines etc. Ahmed helped expand the business with another shop in Souq Aseri and it was all systems go from there
...
Ahmed Al Rayes is the only Qatari to be awarded honourary US citizenship. The Virginia Business Club bestowed this honour on him in 1993. Ahmed is a member of the Qatar Chamber of Commerce and Industry and represents Qatar with many foreign delegations, the recent one being to Taiwan. He also attends 80% of the exhibition round the world in Europe, Asia and America connected to his business. This leaves him very little time for breaks, so he usually combines the two. "If, for instance, I'm in Las Vegas for the laundry exhibition for a week, I take another week off." It also means he rarely goes on holidays with his family, so the time he spends with them is very precious. He is proud of all his children and jokes about his 18-year old son Bader Al Rayes who is currently on a sabbatical, filming a video clip in Dubai. "I foot the bill," he smiles though it is pretty obvious that he is proud of his singer son who has already shot clips in Turkey and Dubai and is a budding singer in the region. His older sons do pass by the office & especially when I'm not in town, and he says they are still too young to join the business. He would however, like to do what his father did. "My father's policy was simple. We are five brothers and are all in business, but he told us to go our separate ways and not be partners. We do support each other though, and we have never had problems with each other."
Ahmed has one weakness it's his antique collection. These include a 100 year old carpet that belonged to the King of Hyderabad and many such collectables. While he does visit auctions and buy from collectors, he admits he isn't able to spend as much time on his collection as he would like. He is very content with life though and considers himself very blessed. His dream, he says, is to someday be able to build affordable apartments for those in the low income bracket.The group has been making outstanding progress in a business where customer is king. Ahmed with the strength of the Al Rayes Brand and the value it can bring to its customers, Ahmed Al Rayes is geared to take the group further in a country that is racing ahead in the global arena.
Al Rayes Group has over 37 companies under the umbrella and employs over 1900 people. The companies include Ahmed Al Rayes trading for general trading, imports and distribution and Ahmed Al Rayes Gas and Al Shamal Gas Centre for distribution of gas cylinders for domestic purposes. The two gas companies between them own 36 vehicles that have been distributing cylinders for the last 30 years. Ahmed however is of the opinion that it is time for Qatar to have piped gas distribution.
Al Rayes Laundry & Dry Cleaning provides laundry and dry cleaning services to all companies in Qatar with a door to door service. " We are the only professionally run laundry business in the country," says Ahmed. "We have 76 branches and two factories with a staff of 414. "The laundries are fitted with the latest equipment which involved an investment of QR26 million. They have won contracts for the Asian Games, all the major conferences including the WTO round held in Doha, and their clientele comprises airlines, big compounds etc. Ahmed has plans to increase the number of branches to 60 in a year's time with staffing of up to 1000 employees.
Through Al Rayes Laundry Equipment & Accessories, the company markets equipment and chemicals for the use of commercial laundries and hotels and they are the agents for Atlantic Care Chemicals. Al Mohtarif Cleaning Company handles cleaning of carpets, curtains and sofas.
Nasco Group Building Material, Nasco Trading & Contracting, and Dome Trading & Contracting take on contracts for renovation of apartments and villas and are also agents of various brands of wall tiles, floor tiles, marbles and granites. MPH provides services to the oil and gas industry. Other companies in the group include, Al Rayes Car Rental, Nasco Limousine (Limousine Service 24 Hrs) and New House Complex House Hold Items
The group is also into real estate and owns compounds with villas. Ahmed Al Rayes is however waiting for rents to stabilize before venturing into apartments. Another project in the pipeline is a four-star business hotel and Ahmed is looking forward to building his own brand rather than bringing in a franchise. He would also like to open more restaurants that offer fine dining. "Change is the only constant in life. You need to keep renewing yourself. In business if you stop you get lost," says the dynamic president who plans on opening a travel agency as well so he is able to offer his customers the entire gamut of services. His vision says, would be to offer all of these services, including schools and clubs, in each of the compounds he builds.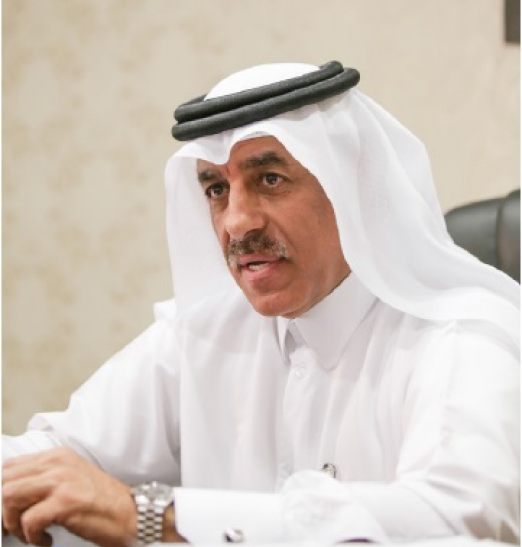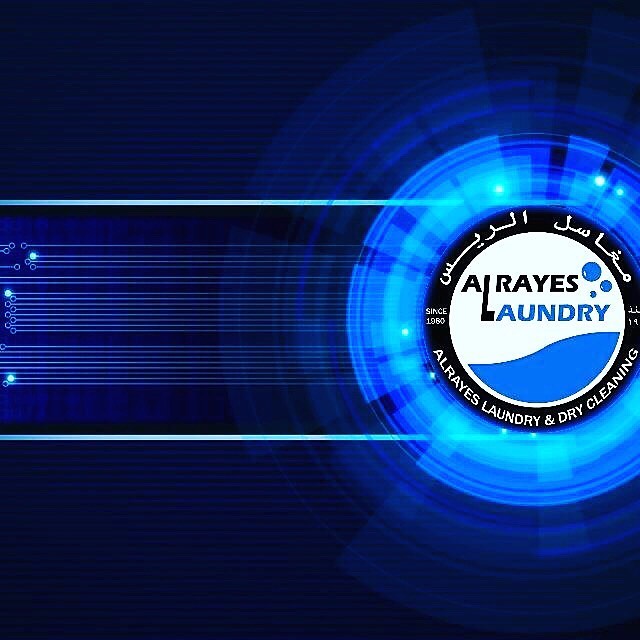 AL- Rayes Laundry & Dry Cleaning was established in 1980 by the proprietor Mr. Ahmed Nasser Al Rayes. We started our operation with the Plant located in Wakra, Main Road of Wakra city with an area of 1000sqm & 2 floors. We also have branches in several locations. The purpose of these branches is for pickup & delivery of laundered items which made it convenient for our customers staying in different locations. At present we have a total of 69 branches in all of Qatar (Commercial & Non-Commercial). And our Company has the following ISO Certification: 14001:2015, 45001:2018, 9001:2015
...
Our goal has always been the satisfaction of our customers & due to the need of our customers we have opened a huge plant in the industrial zone Doha-Qatar with an area or 3000sqm, 2 floors & in addition to that an expansion of 1500sqm is made with 2 floors. And lately there has been a new addition of 1500 sqm being the fourth building which will be converted for the usage of Laundry. Today, we are proud to say that we are the leading company that offers the best and competitive Laundry & Dry-Cleaning services in this Country both price wise & quality wise
Our laundry staff consists of 350 personnel which includes General Manager, 1 Operations Manager, 2 Laundry Head Supervisors, 1 Branch Supervisor, 2 quality supervisors, 1 Head Technician, Business Development Manager, 2 Customer Service & 1 Chemical Analyst. Our standard work hour is 8 hours, & we also work 24 hours in two shifts for contracts. We Operate 30 days a month & 365 days a year.
All machine used in the laundry are the most advanced equipment's and regularly maintained. The Washing Machines are all equipped with Micro Processor and the Chemicals are fed to it through an automatic dispenser. All automatic, just one touch and it will give 100% quality. The chemical used in the laundry are the leading chemical brand in the whole world. We always ensure that our customer deserve the best and receives high quality service.
We have already entered the "going green" stage as we have started utilizing Organic Detergents which doesn't affect the environment and is safe for all Individuals. This product is also ISO 9001-2008 Certified as well as Vegan Certified.
We accept huge contracts, Carpet Cleaning & Home Delivery Services. Emergency cases are entertained as well. The fleet of our delivery vehicles is always on standby for pick-up and delivery for the satisfaction of our customer. We have 34 delivery van, 3 sewage tankers & for emergency cases two standby water tankers.
We're proud of our success stories
Case studies from some of our amazing clients who are growing in numbers.